Skip to Main Content
Welcome!
What is the Thesis Writer's Intensive?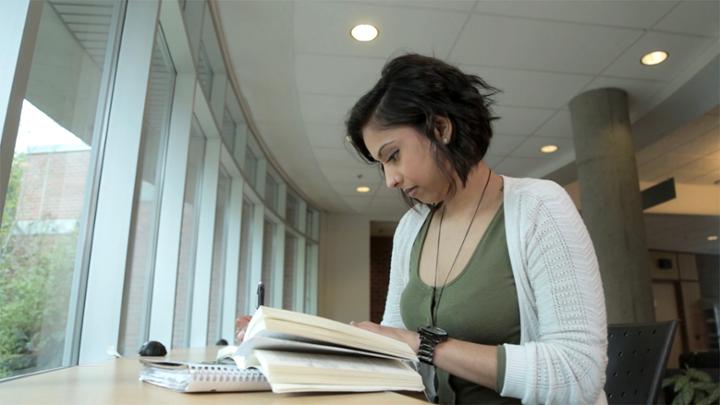 The Thesis Writers' Intensive is a three-day opportunity for graduate students to write and make substantial headway on their master's thesis, doctoral dissertation, or graduate project.
Participants attend opening and closing meetings each day with a light lunch provided. Writers can work alone or in the company of peers and in either busy or quiet surroundings. A variety of workshops are available, and participants have the opportunity to book consultations for personalized writing feedback and advice with writing specialists from the Centre for Academic Communication (CAC), with Librarians to resolve research and citation issues, and with counselors to address stress management and other common challenges writers face.
Who should attend?
UVic graduate students (Master's or PhD) who are registered in the term and are currently writing their thesis, dissertation, or graduate project may apply. The Intensive is aimed at students at the writing stage of their graduate programs. It is essential that attendees come prepared with drafts or ideas and are prepared to write. Priority is given to those who have not previously attended and those who are nearing completion in their programs.
Cost and Registration
There is no fee.
The registration form will become available in early November in an email from the FGS. Complete the registration form and submit by email to Michelle Monsell at fgsadmin@uvic.ca by the deadline.
As space is limited, participants will be selected by lottery and notified in the third week of November.
Requirements
Participants are asked to plan ahead and clear their calendars to take full advantage of the opportunity.
See Also: Graduate Writers' Skill-building Group
The GWSG offers multiple opportunities for grad students working on a major project to build research- and writing-related skills in an informal atmosphere where peers can share or work independently. Click to learn more.
This work by
The University of Victoria Libraries
is licensed under a
Creative Commons Attribution 4.0 International License
unless otherwise indicated when material has been used from other sources.