Skip to main content
It looks like you're using Internet Explorer 11 or older. This website works best with modern browsers such as the latest versions of Chrome, Firefox, Safari, and Edge. If you continue with this browser, you may see unexpected results.
How to Read a Graphic Novel
Welcome to the Graphic Novels guide!
In this guide you will find tips on how to find and locate books, articles, chapters, web sources, and related information about graphic novels.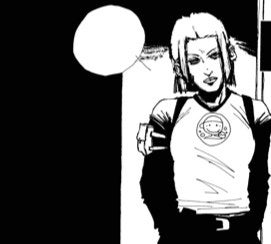 Books to Get You Started
Studying Comics and Graphic Novels

by

Karin Kukkonen

ISBN: 9781118499870

Publication Date: 2013-06-25

This introduction to studying comics and graphic novels is a structured guide to a popular topic. It deploys new cognitive methods of textual analysis and features activities and exercises throughout. Deploys novel cognitive approaches to analyze the importance of psychological and physical aspects of reader experience Carefully structured to build a sequenced, rounded introduction to the subject Includes study activities, writing exercises, and essay topics throughout Dedicated chapters cover popular sub-genres such as autobiography and literary adaptation. - ProQuest Ebook Central

Graphic Novels for Children and Young Adults

by

Michelle Ann Abate (Editor); Gwen Athene Tarbox (Editor)

Call Number: PN6710 G736 2017

ISBN: 9781496811677

Publication Date: 2017-04-27

"One of the most significant transformations in literature for children and young adults during the last twenty years has been the resurgence of comics. Educators and librarians extol the benefits of comics reading, and increasingly, children's and YA comics and comics hybrids have won major prizes, including the Printz Award and the National Book Award. Despite the popularity and influence of children's and YA graphic novels, the genre has not received adequate scholarly attention. Graphic Novels for Children and Young Adults is the first book to offer a critical examination of children's and YA comics. The anthology is divided into five sections, structure and narration; transmedia; pedagogy; gender and sexuality; and identity, that reflect crucial issues and recurring topics in comics scholarship during the twenty-first century. The contributors are likewise drawn from a diverse array of disciplines -- English, education, library science, and fine arts. Collectively, they analyze a variety of contemporary comics, including such highly popular series as Diary of a Wimpy Kid and Lumberjanes; Eisner award-winning graphic novels by Gene Luen Yang, Nate Powell, Mariko Tamaki, and Jillian Tamaki; as well as volumes frequently challenged for use in secondary classrooms, such as Raina Telgemeier's Drama and Sherman Alexie's The Absolutely True Diary of a Part-Time Indian."--

Asian Comics

by

John A. Lent

ISBN: 9781628461589

Publication Date: 2015-01-05

As only Japanese comics output has received close and by now voluminous scrutiny, Asian Comics tells the story of the major comics creators outside of Japan. Lent covers the nations and regions of Bangladesh, Cambodia, China, Hong Kong, India, Indonesia, Korea, Malaysia, Myanmar, Nepal, the Philippines, Singapore, Sri Lanka, Taiwan, Thailand, and Vietnam.

Organized by regions of East, Southeast, and South Asia, Asian Comics provides 178 black-and-white illustrations and detailed information on comics of sixteen countries and regions--their histories, key creators, characters, contemporary status, problems, trends, and issues. One chapter harkens back to predecessors of comics in Asia, describing scrolls, paintings, books, and puppetry with humorous tinges, primarily in China, India, Indonesia, and Japan.

The first overview of Asian comic books and magazines (both mainstream and alternative), graphic novels, newspaper comic strips and gag panels, plus cartoon/humor magazines, Asian Comics brims with facts, fascinating anecdotes, and interview quotes from many pioneering masters, as well as younger artists. --
This work by
The University of Victoria Libraries
is licensed under a
Creative Commons Attribution 4.0 International License
unless otherwise indicated when material has been used from other sources.